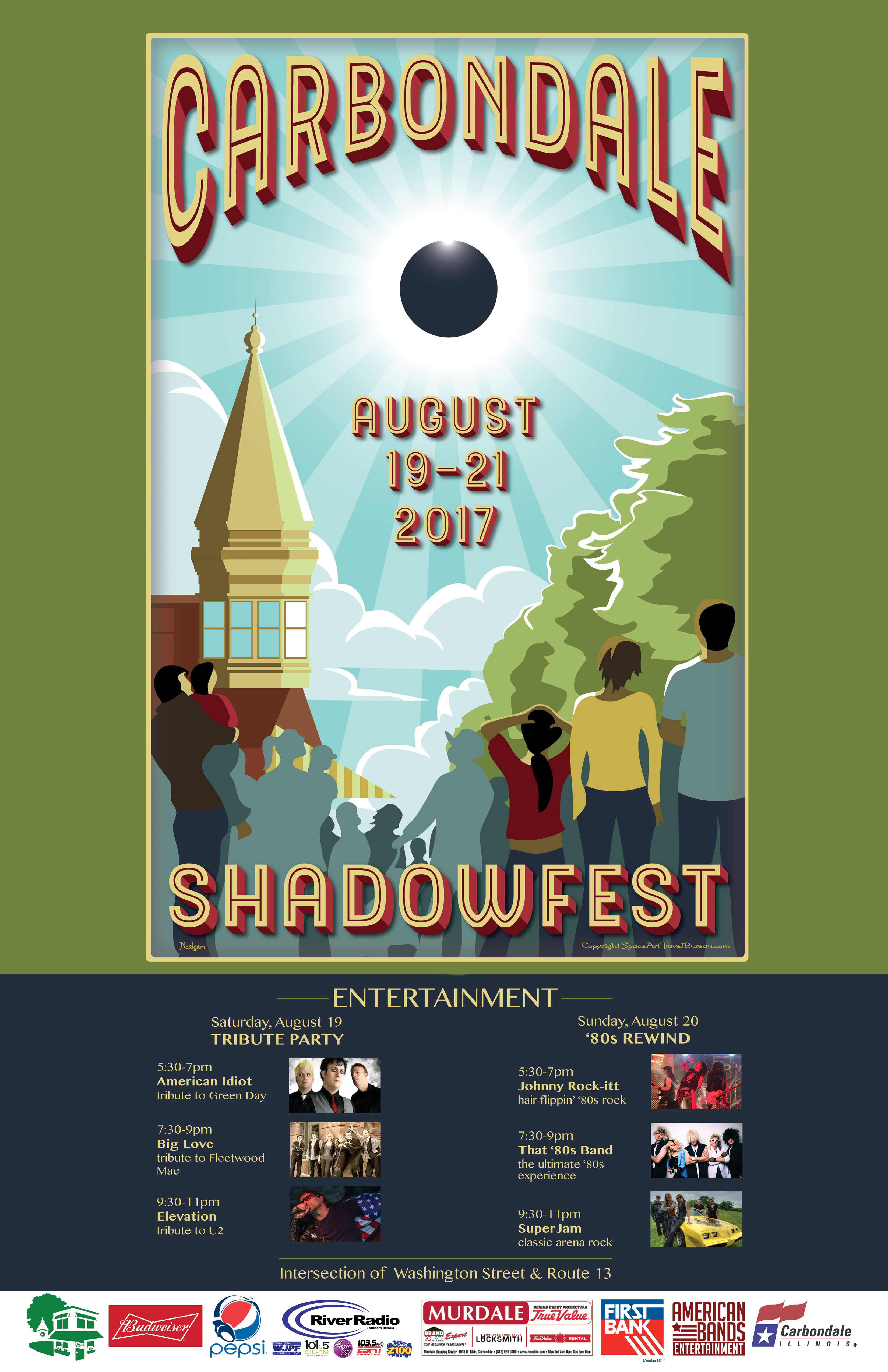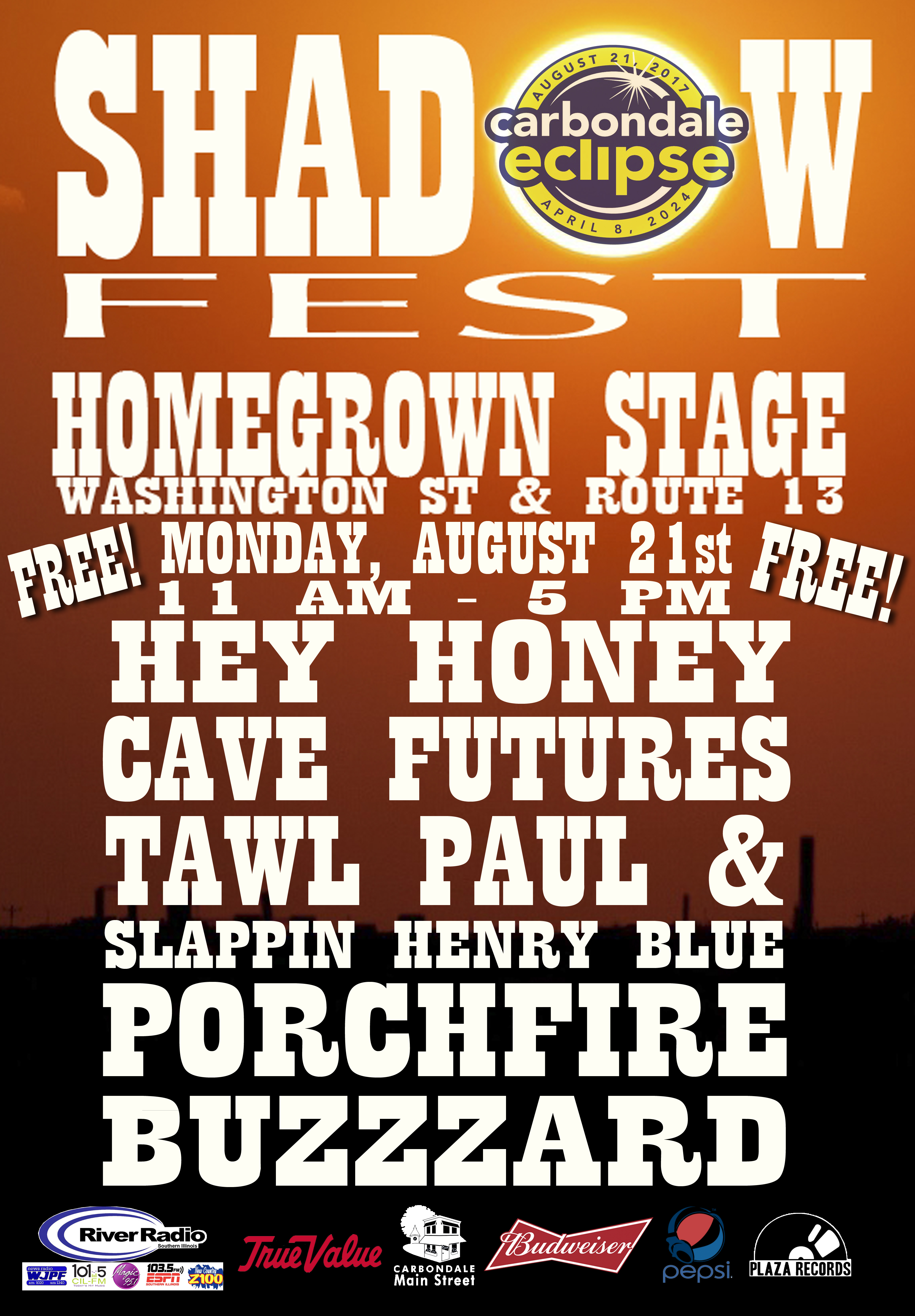 Carbondale Main Street, working with American Bands Entertainment and the City of Carbondale, was a proud partner of Shadow Fest! A three day musical event centered around the solar eclipse, Shadow Fest was held at the corner of Washington and Walnut Streets from 5-11pm Saturday and Sunday and 11am-5pm on Monday. All shows were open to all ages and free to attend.
The festival kicked off on Saturday, August 19 with Shadow Fest Tribute Party featuring performances by American Idiot: A Tribute to Green Day, Big Love: Fleetwood Mac Tribute and Elevation: U2 Tribute.
Sunday, August 20, Shadow Fest 80's Rewind was the ultimate 80's experience with Johnny Rock-Itt, That 80's Band and Super Jam all playing favorites from Kiss, AC/DC, Journey, Madonna, Prince and more!
Monday's show, Carbondale's Homegrown Stage at Shadow Fest, boasts a variety of local bands showing off the area's talent and passion for music. Crowds enjoyed performances by Hey Honey, Cave Futures, Tawl Paul & Slappin' Henry Blue, Porch Fire and Buzzzard. Whether you stopped by for a couple of songs or stayed for the entire concert, each day of Shadow Fest is was a  hit!
We're going to do it again April 8, 2024. Check back here soon for more information!