We're busy planning for 2018, this year the fairs will be May through October. Looking forward to seeing you downtown!
For information about how you can sponsor, volunteer or vend please email info@carbondalemainstreet.com or call 618-529-8040.
This month's Fourth Friday Fair: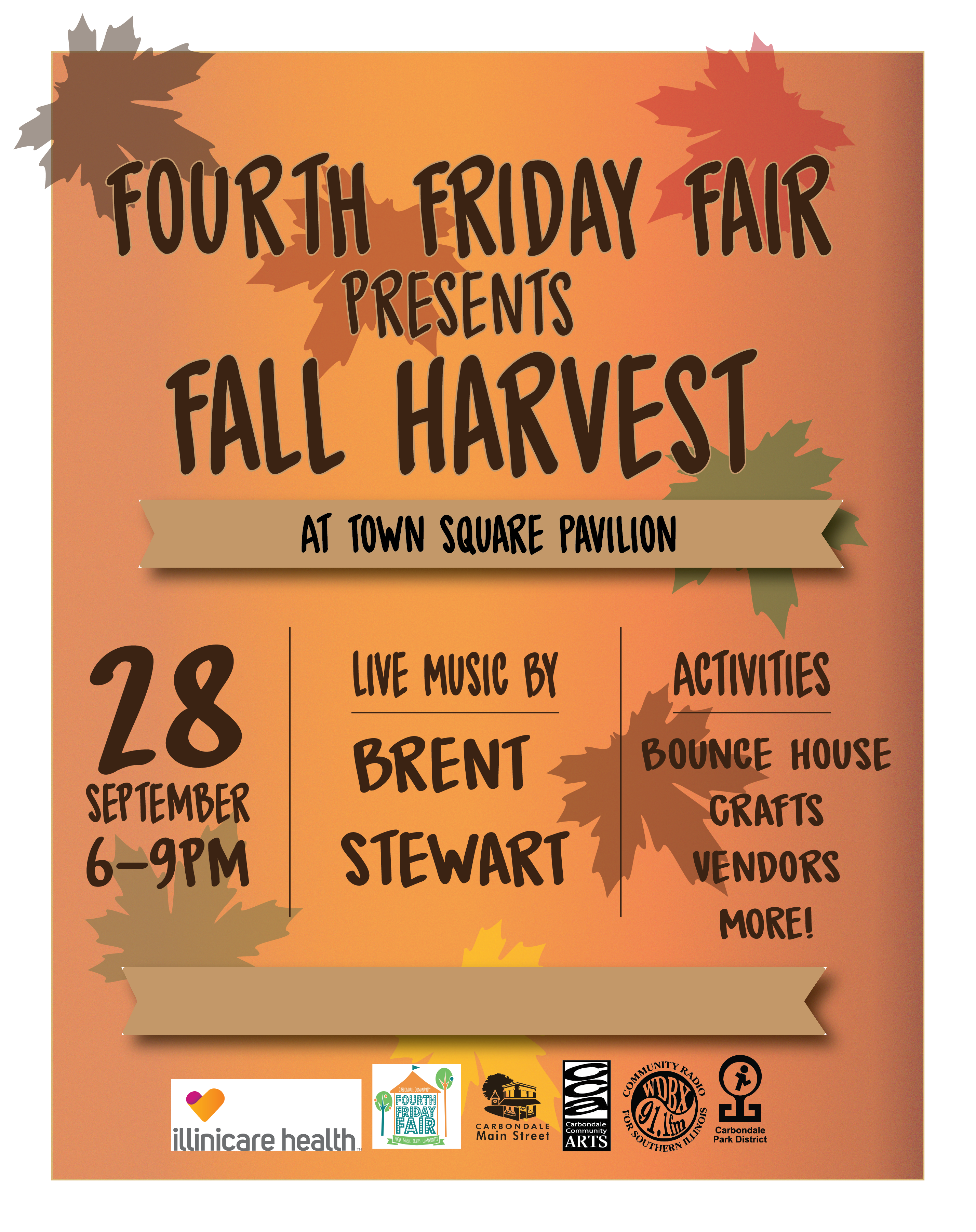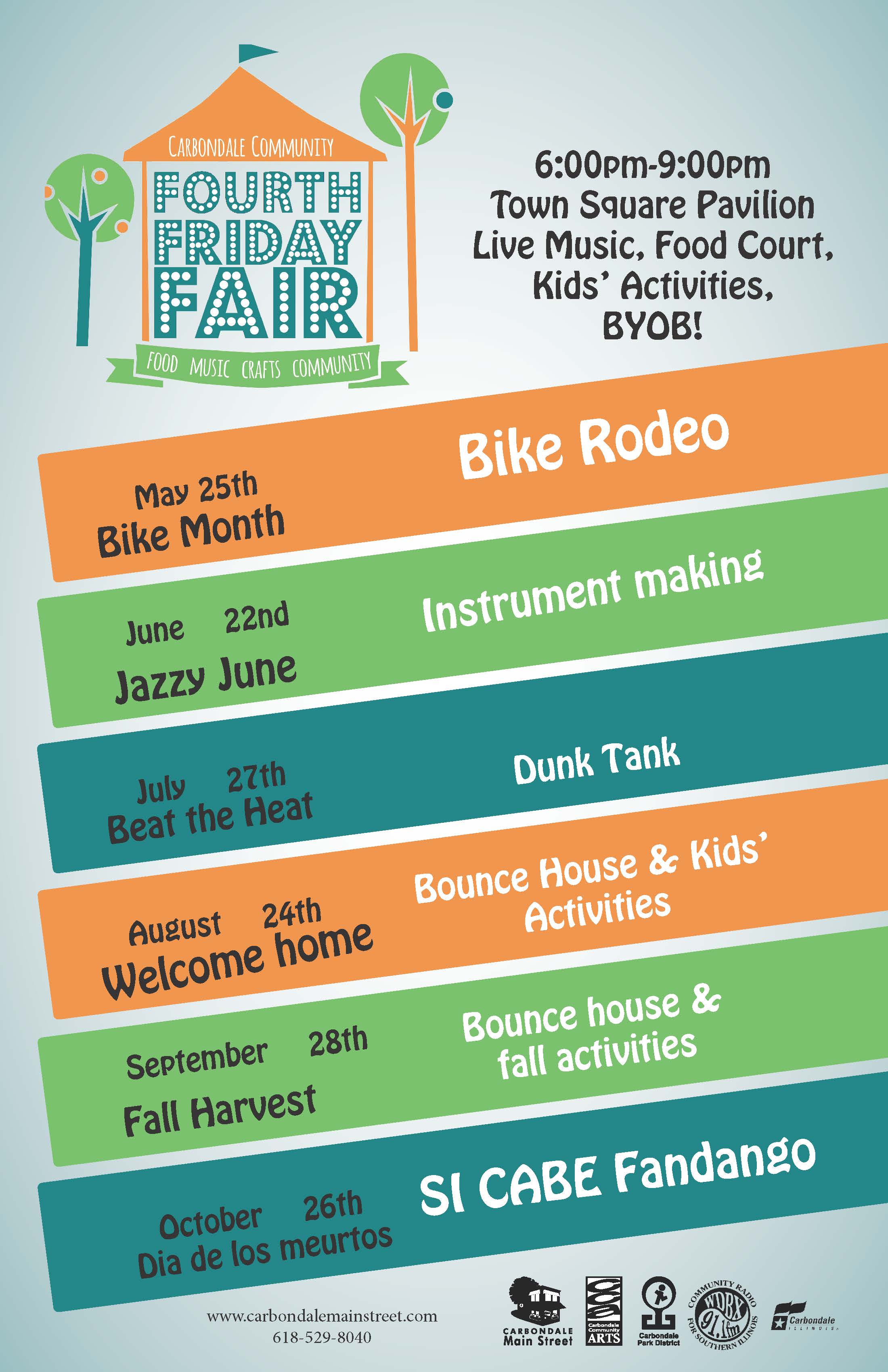 Looking for your photos from Fall Harvest?
Check them out below!
If you would like to purchase the photo(s), please contact our office at (618) 529-8040 or reed@carbondalemainstreet.com.