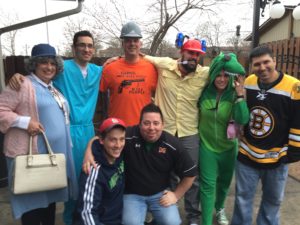 THE CARBONDALE CLASSIC
Putt-putt your way around town during
the Carbondale Classic!
The Carbondale Classic has truly become one of downtown Carbondale's signature events.
The 10th Annual Carbondale Classic will be March 2019, follow for updates.
CLICK HERE  for a registration form.
If you have Adobe Reader, you may submit the form via email. If not, you may print it.
Interested golfers can sign up and pay the $120 fee for a team of four
at any of the participating bars.

Golfers must be twenty-one years of age.
Winners will receive cash prizes
for the first three places ($500 $300 and $200, respectively),
gift certificates, bragging rights and a lot of fun!