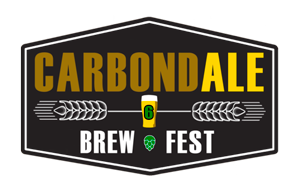 Friday, May 3rd in the Town Square Pavilion at the 100 block of N. Illinois Ave.
6pm-9pm with early access for VIP's.
General Admission tickets are $25 in advance and $30 at the door. General tickets include entry, promo glass & tastings.
VIP tickets are $40 in advance and $50 at the door. VIP tickets include early entry to the fest, premium glass and more!
All tickets include entry to the after party at Hangar 9 beginning at 9pm.
Tickets are available for purchase at the Train Depot in Downtown Carbondale and soon will be available online!
Call Carbondale Main Street at 618-529-8040 with questions or to find out how you can get involved!
We still have opportunities for volunteering as well as business sponsorship.