Our Annual Dinner at Carbondale Community Arts was a fun event! We're looking forward honoring our 2016 award winners on March 9th.
Please check back for more details.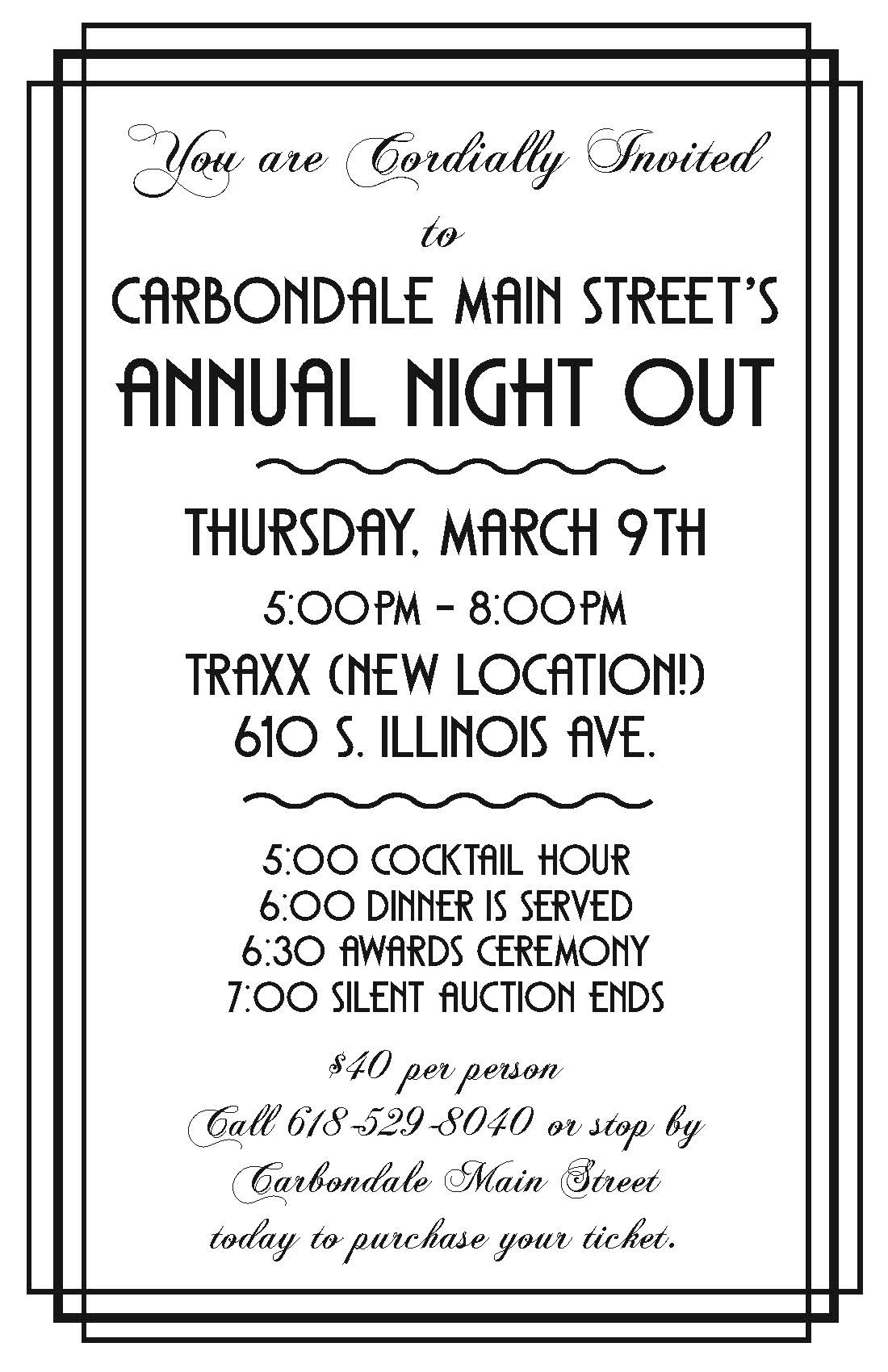 Thank you to everyone who joined us for celebrating another year in downtown Carbondale! We look forward to another fantastic year with all of you!
Our honorees for 2015 include:
Friend of Main Street:
SIU Fermentation Science Institute
Volunteer of the Year:
Tom Redmond
Best Downtown Investment:
Bombay Olive & American Tap Liquors
Business with Staying Power:
Arnette's Barbershop