Carbondale Main Street's Annual Night Out was
at Street Bar at 213 E. Main St.
on Thursday, March 15th from 5:00pm-8:00pm.
Call 618-529-8040 for more information or to order tickets.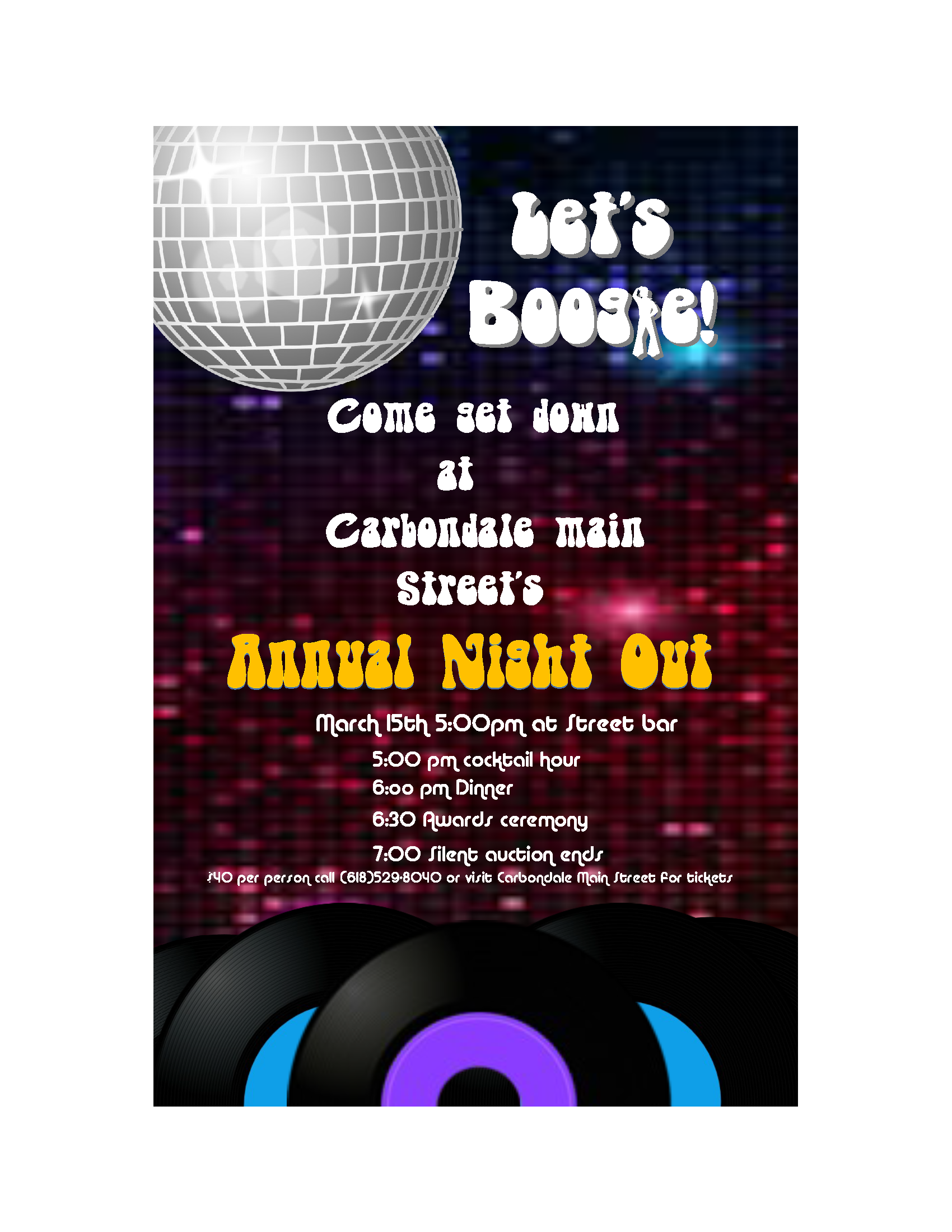 Thank you to everyone who joined us for celebrating another year in downtown Carbondale! We look forward to another fantastic year with all of you!
Our honorees for 2017 include:
Friend of Main Street:
Computer World Services
Volunteer of the Year:
Jessica Sergeev
Best Downtown Investment:
The City of Carbondale
Business with Staying Power:
The Thrift Shop
Team Member 
E'Seanti Johnson